Dolce & Gabbana has no intention of changing its stand-alone status, according to chief executive Alfonso Dolce. "We decided to stay independent to stay authentic and creative," Dolce said in an interview. It is crucial for the firm to "plan our own strategy, from shop openings to runway shows to the way we relate to long-time workers and clients", he said.
Sales are expected to climb back to pre-pandemic levels this financial year, buoyed by North and South America, after dropping 15 per cent to about €1 billion (US$1.16 billion) in the 12 months through March, Dolce said. The company has yet to fully recover from the self-inflicted public relations debacle in China,
Dolce & Gabbana goods disappeared from Chinese e-commerce sites in November 2018 after company founder Stefano Gabbana posted a racist outburst on his Instagram account. The trouble began before 
a planned runway show in Shanghai 
three years ago, when Dolce & Gabbana  
posted videos featuring a Chinese model 
awkwardly attempting to eat a cannoli and other Italian foods with chopsticks. Widely deemed offensive,  
the ads incited a consumer backlash
Sales in China have rebounded 20 per cent from last year, but remain lower than before the misstep. In the social media firestorm that followed the incident, the brand managed to hang on to existing customers in China, but struggled to win new ones, according to Dolce, brother to designer Domenico Dolce
"Speaking in absolute terms, we haven't fully overcome the incident," the chief executive said. "But we have recovered in terms of institutional relations, even if we still suffer some animosity among some groups on the country's social networks."
To rebuild its image, the Italian luxury fashion house has been working with two international crisis management companies, and twice took part in China's International Import Expo in Shanghai to show its commitment to the country. The Italian firm has about 1,200 workers in China and plans to open a new boutique in Shanghai's Citic Square soon, according to Dolce.
"We have been more discreet – less loud – in our communication campaigns," he said. "We'll keep focusing more on our visibility at the institutional level. Chief executive Dolce said he expects total sales in the financial year ending in March to grow as much as 25 per cent to 
€
1.25 billion, excluding extraordinary factors.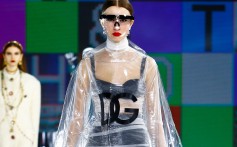 Dolce & Gabbana intends to keep investing in physical shops, particularly in Australia, South Africa and South Korea. The company is also approaching key travel hubs, with new stores opening in airports in Europe in coming months. It is looking for growth from jewellery, luxury watches, beauty care and, for the first time, home decor.
Under its "Dolce & Gabbana Casa" project, it plans to open about 50 dedicated shops in the next three years. "It will be an ideal bridge between fashion and design, a way to make the brand a 360-degree lifestyle project," Dolce said.
More from ANALYSIS
---
Having extensively travelled even during the pandemic, we at CPP have been reporting on the challenges facing the luxury hospitality …
Kim Kardashian scored the Instagram post with the most bang for its buck during the recent Paris Couture Week: It …
France's Comité Colbert confirms that luxury has bounced back, which shows that the global luxury market has returned to pre-pandemic levels, and …